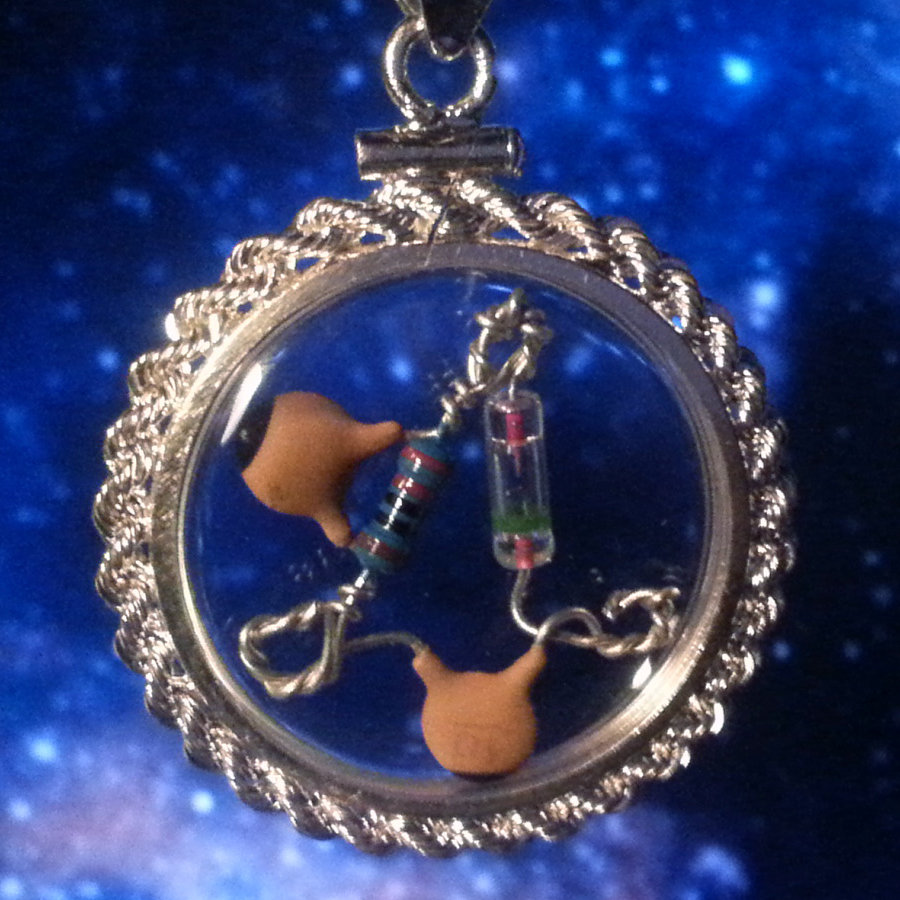 Amulet Attributes
Love:5, Happiness:5, Prosperity:5
Quantum Power
Price: $
229

.95

Brane-Power presents the Quantum Power Amulet, the first in a series of new Crystal Quantum Radio (CQR) Amulets.

E.J. has blessed this amulet with the attributes of Love, Happiness and Prosperity. After completing the new amulet he said: "POWER! It is an Empowerment assist."

Power up your Happiness, your Prosperity, your Love. And, of course, as with all Amulets increase your psychic abilities, and quiet the mental chatter.
Still have a few questions?
Check out some of our other amulets. We have dozens of CQRs to choose from. Look the selection over and come away with the amulet that is perfect for you.
Read the CQR story to learn more about these amazing amulets.
Give us a call (800 869-0658 / 530 271-2239). We'd be happy to answer your questions.