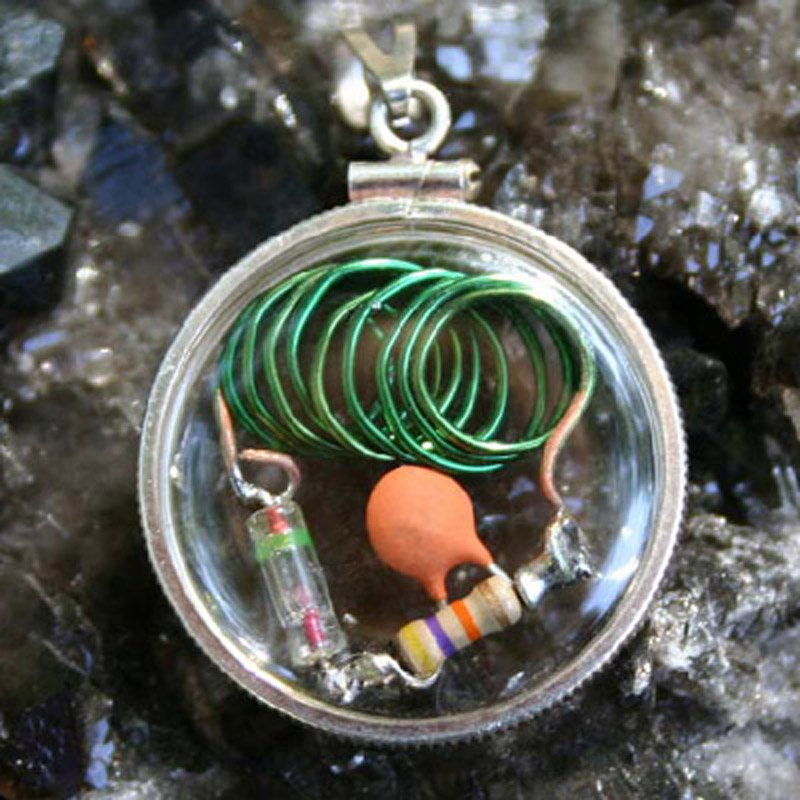 Amulet Attributes
Beta Blocker:1, Creativity:1, Dowsing:1, Dream walking:1, Energetic:1, Energize:1, Enhancement:1, Guide:1, Happiness:1, Healer:1, Inspirational:1, Mediumship:1, Presence:1, Protection:1, Psychic self-defense:1, Rejuvenate:1, Relaxation:1, Replenish:1, Sleep:1, Vitality:1, Wellness:1,
Green Spiral
Price: $125.00
The spiral is a very beautiful amulet. It was one of the very first amulets that was created. It has a gentle, all-encompassing broad range effect, connecting and opening to the higher, the paranormal, as well as really nice Beta-Blocker activity for relaxation, creativity and good energy in your life, with the resulting changes. Fosters inspiration, connection with guides, prosperity, wellness and it is one of the handful of amulets with happiness as its attribute. Can be used in dowsing.
Ready for a Green Spiral Amulet?
Still have a few questions?
Check out some of our other amulets. We have dozens of CQRs to choose from. Look the selection over and come away with the amulet that is perfect for you.
Read the CQR story to learn more about these amazing amulets.
Give us a call (800 869-0658 / 530 271-2239). We'd be happy to answer your questions.