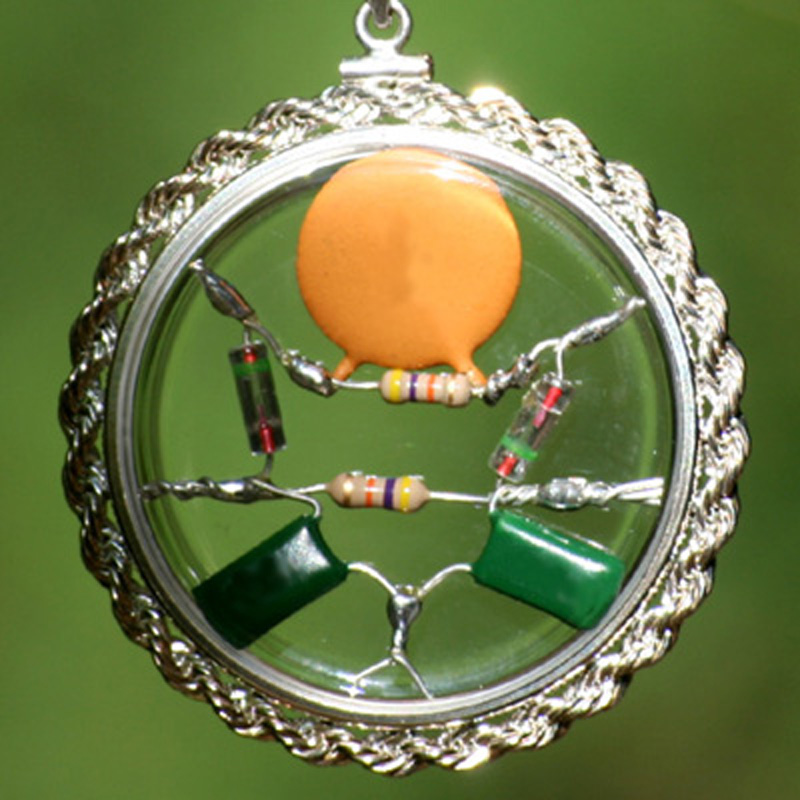 Amulet Attributes
Major Attributes for this amulet include: Angelic, Aura Enhancement, Being, Confidence, Communication, Consciousness, Dowsing, Higher Intelligence, Integrity, Letting Go, Mediumship, Past Life Recall, Paranormal Activity, Native Spirits, Presence, Higher Love, Higher Power, Lucid Dreaming, Truth, Tuner, UFO, Understanding, Visioning, Voyaging, Wisdom, Work on Self.
The Translator
Price: $375
The Translator helps to understand angelic messages, communications from the higher self, your guides, and it helps in channeling. This is the vertical aspect - between the higher and lower vibrational realms. It also works horizontally - around you, on this level and this reality.
It helps you to understand what is being said, what is being communicated in this realm, person to person, animal or plant - through words, images, music, sound or otherwise. This Quantum device helps you to understand what is being communicated, with trust, openness and keen intuition.
The minute I read about this one I knew I had to have it. The minute I put it on there was a shift. No, not The Shift; rather, a soundless but palpable shift where I found myself .hearing. things that were silent. It first happened in the garden. There I was, in the dirt, on my knees, trowel in hand when suddenly I was holding my breath to better hear the voices all around me. I will never again doubt the sentience of flora! Or the presence of Flora. And you know what else? I returned to that garden four months later and, again on my knees in the dirt I heard them, clamoring for my attention because they remembered me back! Such a treasured gift! And that ain.t all..
-- G.P. ~ Graphic Designer
Still have a few questions?
Check out some of our other amulets. We have dozens of CQRs to choose from. Look the selection over and come away with the amulet that is perfect for you.
Read the CQR story to learn more about these amazing amulets.
Give us a call (800 869-0658 / 530 271-2239). We'd be happy to answer your questions.