More To The Story
Testimonials Continued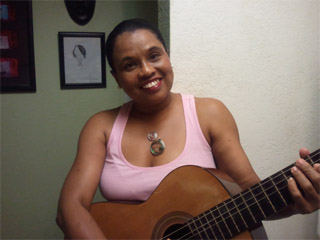 The first moment I put on my Beta Blocker, it seemed as if a film lifted from the atmosphere. I felt a little dizzy and somewhat off balance. It was all good. It was as if I had put on a new pair of glasses and suddenly I could see everything!!! And I really did see things I had not seen before. For instance, I remember being at the Institute at the time. I was walking over to the Rose Garden and saw a Native American male dressed as a warrior sitting on a small grassy hill. I felt no fear or uneasiness. He was from a different time and was a watcher for his village. During that visit, I saw him every evening that I passed that way. I should mention that I am a Mortician and am accustomed to seeing Spirits quite often. This special Sight would not have been so clear without my Beta Blockers. I also use my Beta Blocker as a cure for my migraine headaches. When I feel a headache coming on, I place the Beta Blocker on my head and receive relief within fifteen to thirty minutes. I wear them every day and if I forget, the difference in how I perceive the world is quite different. I am very grateful that E.J. Gold created the Beta Blocker...
Sincerely, Star-Ananda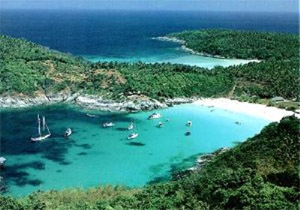 Hey i wanted to tell you what happened after i got my prosperity beta blocker. Three weeks after getting it i finally found a way out of working a job that i wasn't happy with and moving back to thailand where i have always wanted to live. I am going to be living on Phuket island as a resort OWNER!! i found an awesome deal on a small resort that is already running and successful. I have been able to sell my house here in the US in 2 days, as well as our 3 cars. Everything just works out and goes smoothly now. best 99 dollars ever. I even tried it on blackjack. i put it out with the chips and won a thousand dollars in 30 minutes. right now i'm just waiting for March 12th to fly to Thailand! ill keep you posted.
Oh and as far as opening a float tank in Dallas? Another shop opened there last month and isn't doing well at all! that could have been me.....
I sent my buddy your way. I've been here in paradise for 3 weeks now. It's very nice. We got the house we wanted and the resort is full of customers. After a while You have to stop thinking it's a coincidence that everything goes your way and start believing in the power of the amulet and your mind. I'm a believer.... Thanks
Take care, ds paradise
Lee Perry (along with Glenn Perry) are the driving force behind Samadhi Tank Company.
They began the company years ago at the request of John Lilly. Their task was to build truly great floatation tanks, bring them to market, make them available to the world, and foster in floaters the sense of self-empowered exploration that he is famous for.
At a recent international event (held in Grass Valley) Lee shared her perspective on the use of CQR Amulets in conjunction with floataion.
Check out the video!