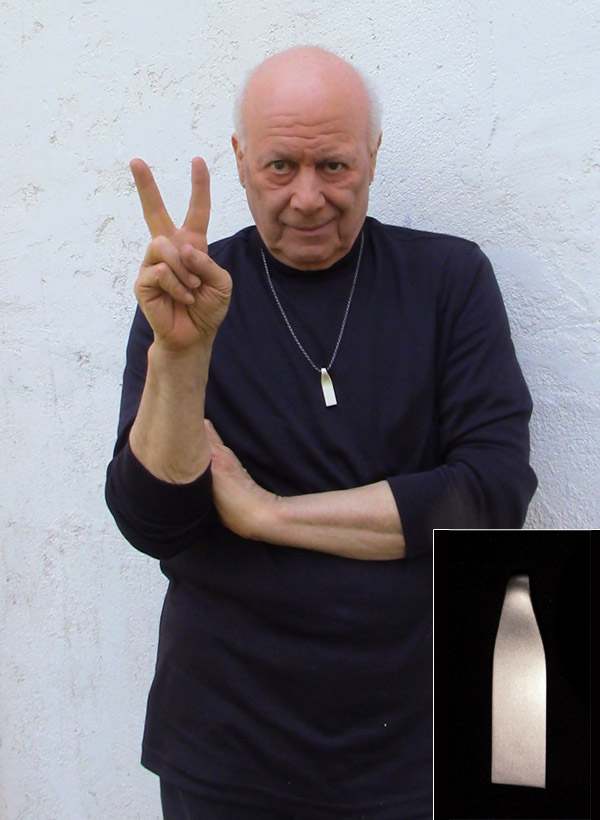 Godd is within easy reach, when you have a Godd Particle dangling around your neck.
The Godd Particle
The Godd Particle contains BardoTown, Enchanter, Chen-Rig Shrine, Gemini, Cosmo, Norton Street, and most importantly the Godd Cube. All the quantum-magic connections you'll ever need.
READY FROM MY STUDIO is the amazing "GODD PARTICLE" Charm, which contains an enormous level, all contained in a tiny bundle of pure emitted energy, activated by the radio waves emanating from your heart, which is a low-energy transmitter, tempered by the radio-waves coming directly to Earth from the Big Bang and Stage 3 Stars.
Have you been wondering what your mission on Earth actually might be? Find your answer.
The Godd Particle, holds inside it a fully functional higher space and helpers (merc and ally within it to keep you free from evil influences). The more you invoke it, the more attention you get from God. But make sure you match it up with your own efforts. Do some of the work yourself.
Touch it for luck, for extra power, extra energy, emergency help, panic or fear, just as you would a crucifix or a star of David or a Hand of Fatima or a Figa Horn Charm.
Custom beaded necklace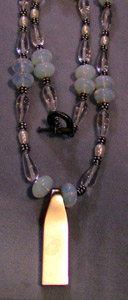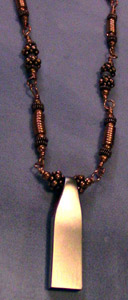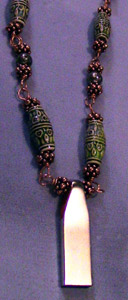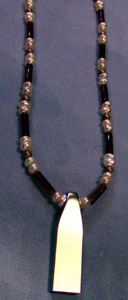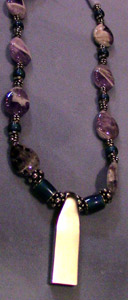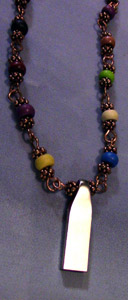 Price on request.
"Let us know the attributes you would like. We'll use the beads to match your attributes."
And by the way...
If you would like to access wholesale pricing for the Godd-Particles, use our contact form and let us know.
What People Are Saying
"The Godd Particle is very exciting and anyone who comes into contact with it is lucky indeed.". R. G., Hungary
"Want to empty your mind? I discovered a Godd Particle over your third eye releases you into a state of high indifference. You could try a head band to hold it in place." J.H. Canada
"There are awesome reviews on the god particle from everyone I know who is now wearing them. They feel more clear and connected to the work. They say..that they feel calmer and definitely a shift internally. Just yesterday someone was mentioning how the God particle is a wonder tool." W.S-India
Since wearing the god particle I've experienced a tremendous jump in creativity. Tamara M, CA
"God Particle amps up ALL my Light and Healing spells, as well as protection from evil, Blessing, Consecration, and Path of Grace spells--for reals yo. :) God Particle increases my mana to unbelievable amounts...feels bottomless, so I don't need the sun to be above my sky to replenish." Carlos F, CA
"Please tell EJ that his Godd particle is regulating my 13 years of 3 different arrhythmias, something not even my pacemaker has succeeded in doing. I am in awe. VF.CA